In the Business world, consumers reign supremacy and open the gates of success for those who earn their trust and loyalty.
Why is consumer perception so crucial? Because of this reason that the success of your brand relies not only on what you offer but how your customers perceive you. And that's where Brand Activations become relevant.
What are Brand Activations?
A Brand Activation is a Marketing campaign or a set of initiatives that aim to engage consumers in memorable and interactive brand experiences.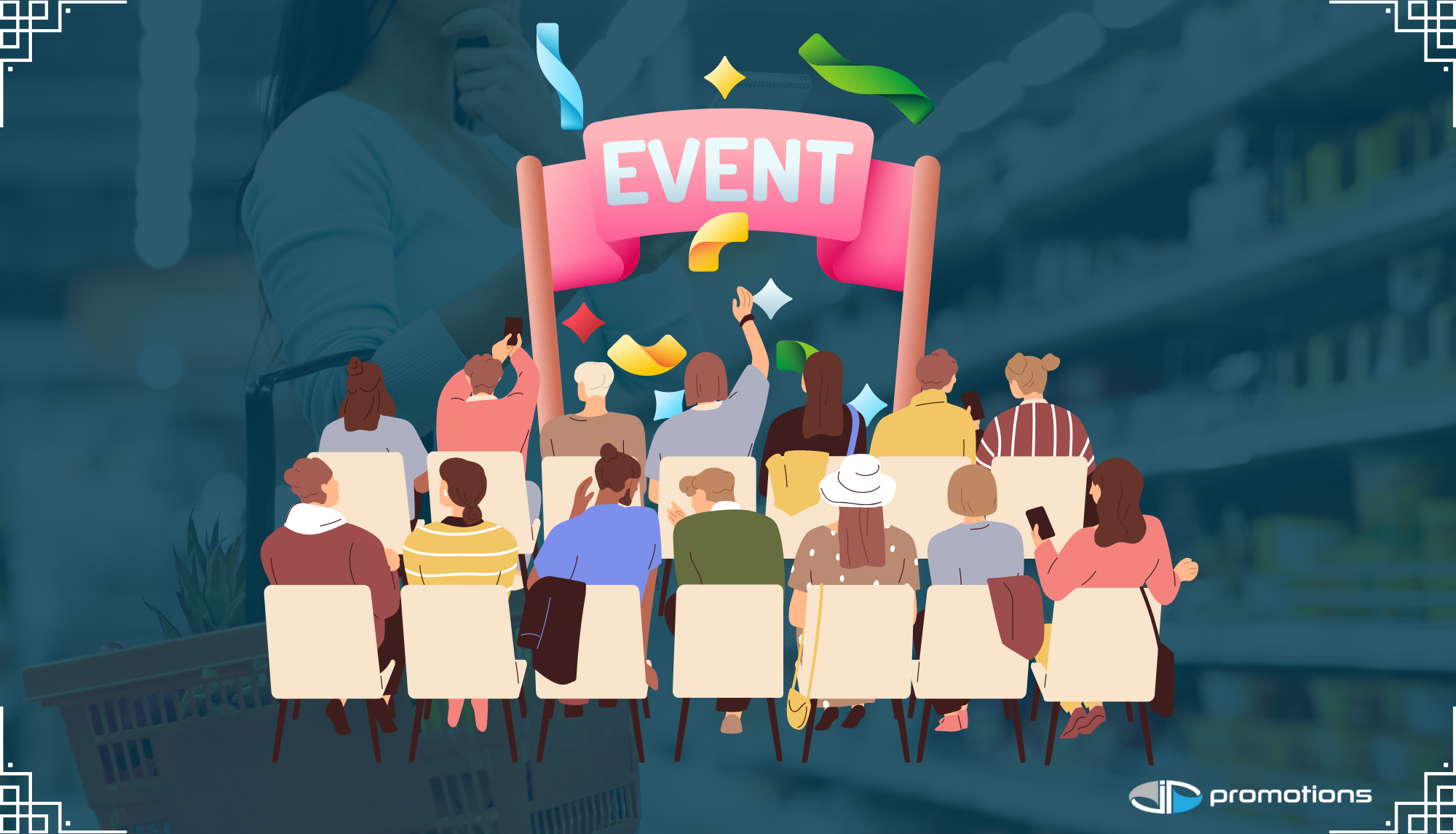 These Activations involve many activities, for example, product demonstrations, interactive displays, social media campaigns, and vice versa.
And the goal of these efforts is to create a strong connection between a brand and its target audience, influencing consumer perceptions and behaviours.
In this blog post, JR Promotions, South Africa, will help you explore the transformative power of Brand Activations and how they shape consumer perception.
From understanding the concept of consumer perception to the various types of Brand Activations, you'll discover how they immerse the consumers in unforgettable experiences and demonstrate brand values.
Plus, you'll draw inspiration from the success stories and gain insights about overcoming the challenges of Brand Activations.
What is Consumer Perception?
Consumer Perception is how you interpret the information, stimuli, and experiences related to a brand, product, or service. It's the process of making sense of the world as consumers.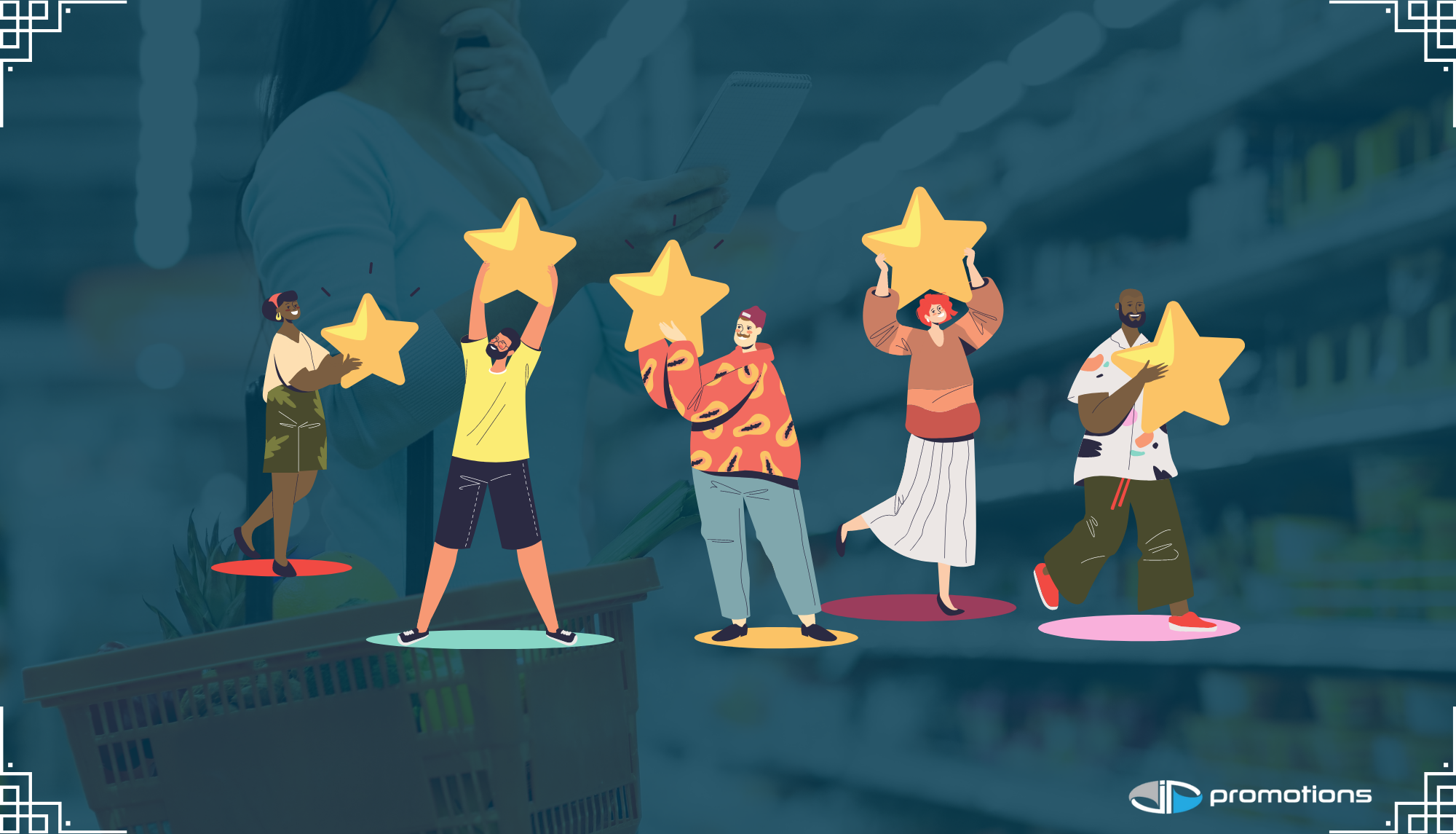 This perception gets influenced by many factors like personal preferences, beliefs, opinions, and past experiences.
Also, it's a highly subjective process, meaning two individuals can have different perceptions. For example, you may find a specific brand of coffee aromatic and delicious, while your friend may find it unappealing and bitter.
That's how Consumer Perception works! It begins when you get exposed to different stimuli, for example, brand advertisements or the product itself.
Then you go through the cognitive phase of interpreting and organizing this information based on your previous knowledge, beliefs, and attitudes. Your mind selectively attends to some aspects and filters out others, focusing on the most relevant factors.
Factors Influencing Consumer Perception
Here are some factors that affect Consumer Perception:
Quality and Value Perception
As consumers, you often assess the quality of a product/service related to the value it offers. When you form a positive quality perception, you make repeat purchases and benefit a business.
Emotional Connection with a Brand
Your perception of the brand/product gets highly influenced by the emotional connections. Brands successful in evoking positive emotions tend to create more favourable consumer perceptions.
Brand Reputation and trust
The trustworthiness or reputation of a brand/product/service significantly impacts your perception as a consumer. Brands with a good reputation for quality, reliability, and ethical practices get more positively perceived by consumers.
Importance of Understanding Consumer Perception
Understanding Consumer Perception is essential for businesses to know how customers perceive their products.
Why? Because if companies align their products/services with the desired perception, they can influence customer behaviour and drive sales.
So, brands usually invest a Great deal in creating and managing their image or perception. For example, they use appealing product packaging, catchy slogans, and product endorsements from famous public figures to strengthen their perception.
What are the Objectives of Brand Activations?
Coming back to the Brand Activations, they serve various objectives that drive business growth and form meaningful connections with consumers. Here are some of them: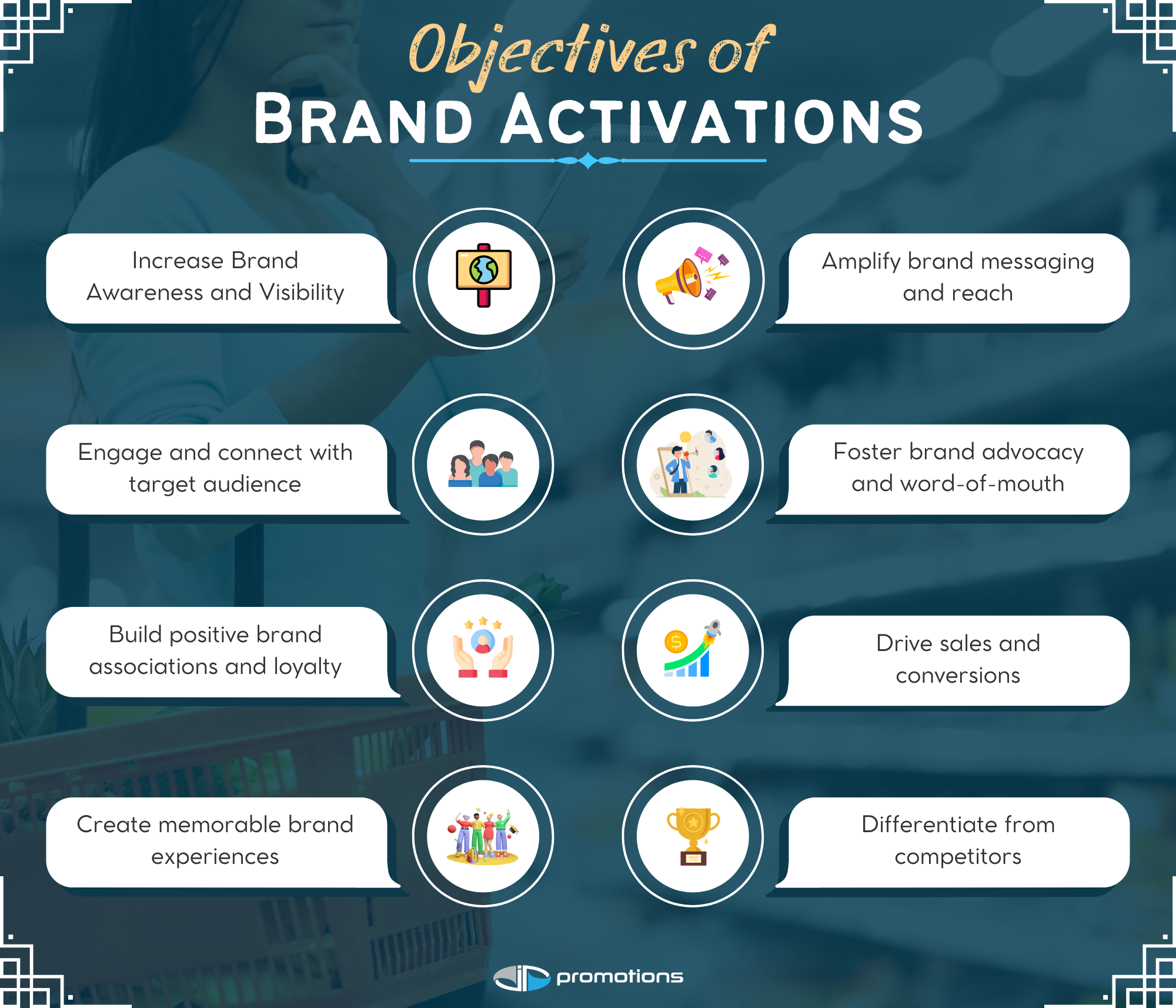 Are there types of Brand Activations?
Besides the objectives, Brand Activations come in various forms, each crafted to create brand awareness, engage potential customers, and drive consumer loyalty. Here are the four most common types of Brand Activations used by the companies:
Experiential Marketing Events
Did you ever think of a magic portal that takes you to another world?
Experiential Marketing is the promotional initiatives that immerse and engage consumers deeply. These events aim to create lasting impressions on the customers, leaving a positive & memorable impact on their minds.
Example: Pop-up shows, Interactive Installations, Live Demonstrations
Influencer Collaborations
In this type of Brand Activation, the brands collaborate with famous personalities and hire them to showcase their products/services to their followers.
When your brand teams up with the influencers, it becomes like you've opened the door to a new world. These partnerships infuse aspiration, trust, and expertise into generating brand awareness & influence customer purchasing decisions.
Example: Sponsored Content, Reviews, Endorsements
Product Launches and Promotions
A business can use Brand Activations for various purposes, including the launch of a new product/service.
These Activations are filled with anticipation & suspense and leave the consumers eager to get their hands on the newest must-have item. And brands use different tactics to generate excitement among customers, driving sales and business growth.
Example: Special Events, Giveaways, Limited-time offers
Cause-related Marketing Campaigns
Brands embrace Cause-related Marketing campaigns to make a positive impact while aligning themselves with socioeconomic causes.
These campaigns build the trustworthiness of a brand among its consumers. These Activations generate a sense of environmental protection & sustainability, plus aim to create a connection between a brand and its consumers by demonstrating shared values.
Example: Partnerships with non-profit organizations, donations, sustainability initiatives
How do Brand Activations shape Consumer Perception?
Brand Activations are the impactful tools that affect how consumers view and connect with your brand. These activations shape consumers' attitudes, beliefs, and opinions by using many strategies & techniques. Here are some of those: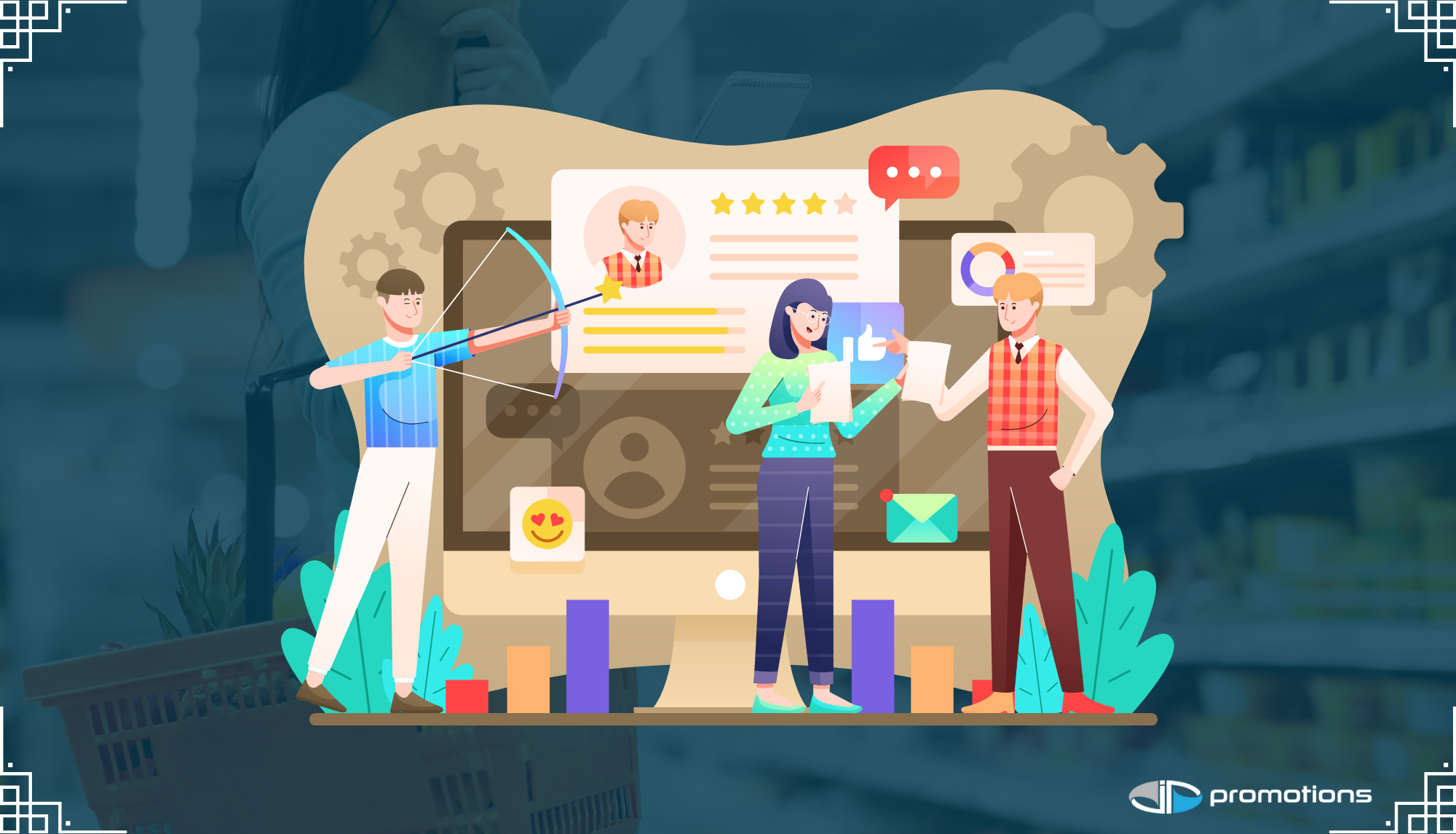 Creating Memorable Experiences
For brands, it is essential to leave a positive imprint on the consumers' minds, making them more likely to remember and engage with the brand. Here are the two most common ways the brands use to create memorable activations:
Immersive Event Environments
Brands create such immersive event environments that transport consumers into a different world.
Through captivating visuals, engaging activities, and an extraordinary atmosphere, these activation campaigns leave an unforgettable imprint on the consumers' minds, making the brand stand out from the competitors.
Interactive Brand Experiences
Brand Activations encourage the target audience to participate and engage with the brands personally.
Through hands-on demonstrations, interactive games, or personalized product experiences, the Brand Activations foster a sense of belonging, making consumers feel connected and reinforcing a positive brand perception.
Building Emotional Connections
When brands focus on building emotional connections with consumers, the experience goes beyond mere transactions and becomes a symbol of trust, loyalty, and shared values. The two most common activation strategies used for this purpose include the following:
Leveraging Storytelling Techniques
Brand Activations tap into the essence of storytelling to emotionally engage the consumers.
By describing narratives that engage with their target audience, brands elicit emotions, create empathy, and instil a sense of reliability, resulting in more positive brand perception.
Incorporating Sensory Elements
Brands utilize sensory elements like sight, sound, smell, touch, and taste to improve the emotional impact of activation events.
By engaging multiple senses simultaneously, brand activations create a more immersive experience, leaving a long-lasting impression and forging personal connections with the consumers.
Demonstrating Brand Values and Purpose
Brands that align their activations with the core values and purpose showcase a commitment to bringing positive change in the world. This aspect also helps build a strong brand identity and differentiates a brand from its competitors.
Here are the two ways to demonstrate brand values and purpose:
Aligning with Social Causes
By showing support and raising awareness for social issues, brands can attract consumers with shared values, creating a positive perception and a sense of admiration for the brand's core approach.
Promoting Sustainability and Ethical Practices
Nowadays, consumers are highly conscious of sustainability and ethical practices. So, Activations that highlight a brand's commitment to sustainability, ethical practices, and environmental responsibility establish a brand as trustworthy and socially responsible.
Enhancing Credibility and Trust
Consumers buy more from brands that they perceive as trustworthy and credible. By ensuring reliable experiences and fostering trust, brands can create a positive reputation, encourage repeat business, and amplify positive word-of-mouth recommendations.
Showcasing product/service quality
Brand Activations provide an excellent opportunity to show the quality and uniqueness of products or services.
Through product demonstrations, samples, and interactive displays, brands can help consumers build confidence in their products or services.
Leveraging Endorsements and Testimonials
Brand Activations can also gather testimonials and endorsements from satisfied customers, influencers, and industry experts.
These aspects add reliability, trust, and credibility to the brand, enhancing the perception of consumers about the quality of products or services.
So by carefully crafting the brand activations, businesses can build a positive perception among consumers, contributing towards long-term success in the digital Marketplace.
Success Stories: Examples of Brand Activations
After knowing how Brand Activations shape consumer perception, let's explore examples of such campaigns, showing the power of strategic planning, creative execution, and meaningful engagement.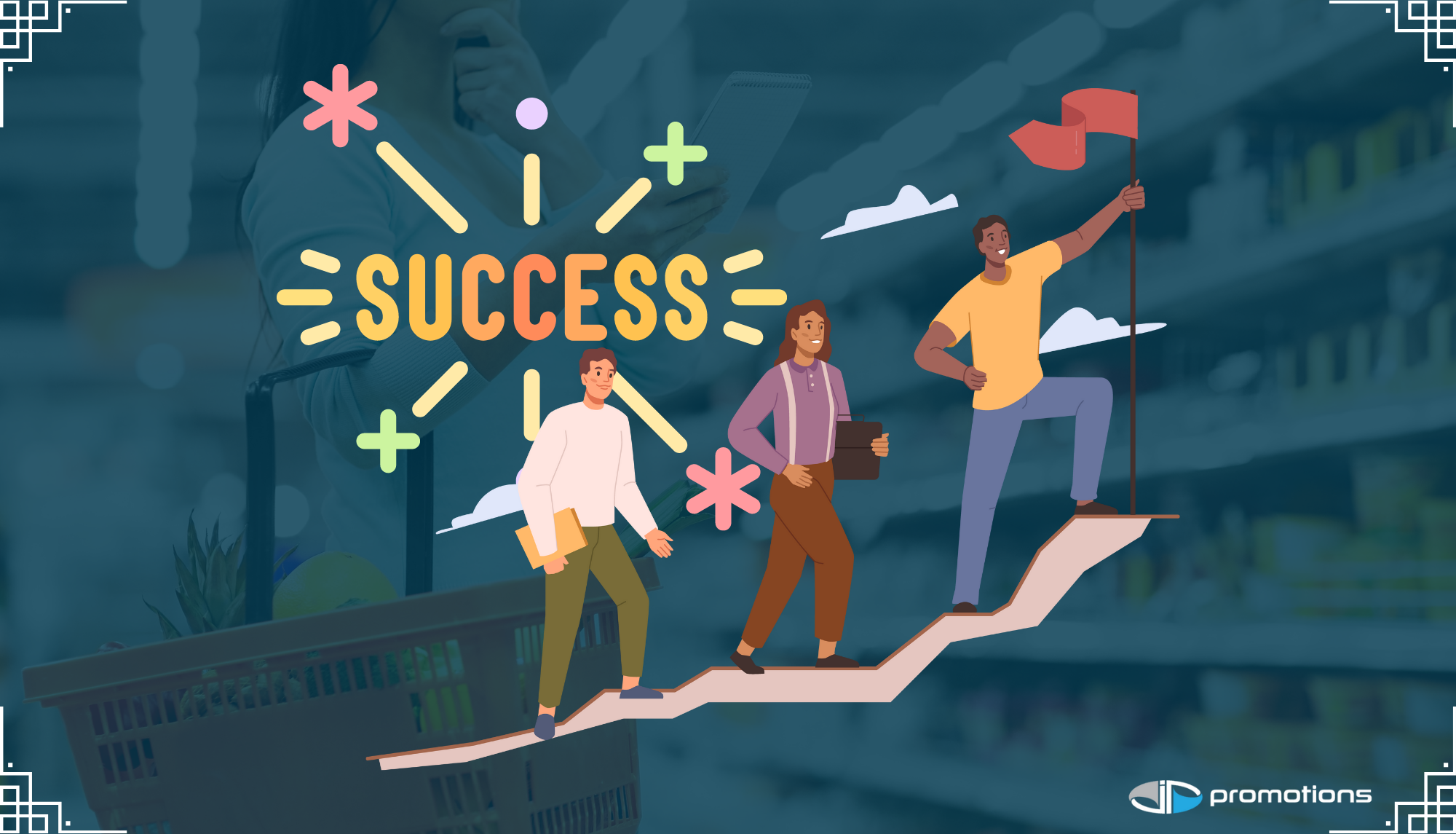 'Stop Hate for Profit' by Pernod Ricard
Pernod Ricard is a global spirits company that made a powerful statement against hate speech on Social Media. They joined a Facebook campaign called Stop Hate for Profit in July 2020.
This action highlighted their commitment to fighting online hate and shaped consumers' perception of the company as a reliable and socially conscious brand.
Additionally, this initiative acknowledges the impact of Social Media and its effects on consumers' lives. By fighting against online hate, Pernod Ricard empowered the consumers and made them feel safer in this inclusive digital environment.
'We Accept' By Airbnb
In 2018, President Trump ordered the temporary closing America's borders to refugees. Airbnb, an online lodging marketplace, took a bold stance by airing an ad in response to this decision.
This ad got named – We Accept. It featured diverse people and emphasized that everyone belongs here regardless of nationality, love, worship, and background.
This inspiring message made this ad one of the most talked-about and shaped Airbnb's perception as a brand that stands for diversity & inclusivity.
Plus, this ad reassured Airbnb consumers that this brand takes a strong stance against discrimination, strengthening its position and making its values clear to the world.
How to Plan and Implement Effective Brand Activations?
In today's dynamic Marketing world, Brand Activations have emerged as robust tools that benefit businesses in many ways. However, to ensure the success of these Activations, a well-planned strategy and careful execution are essential.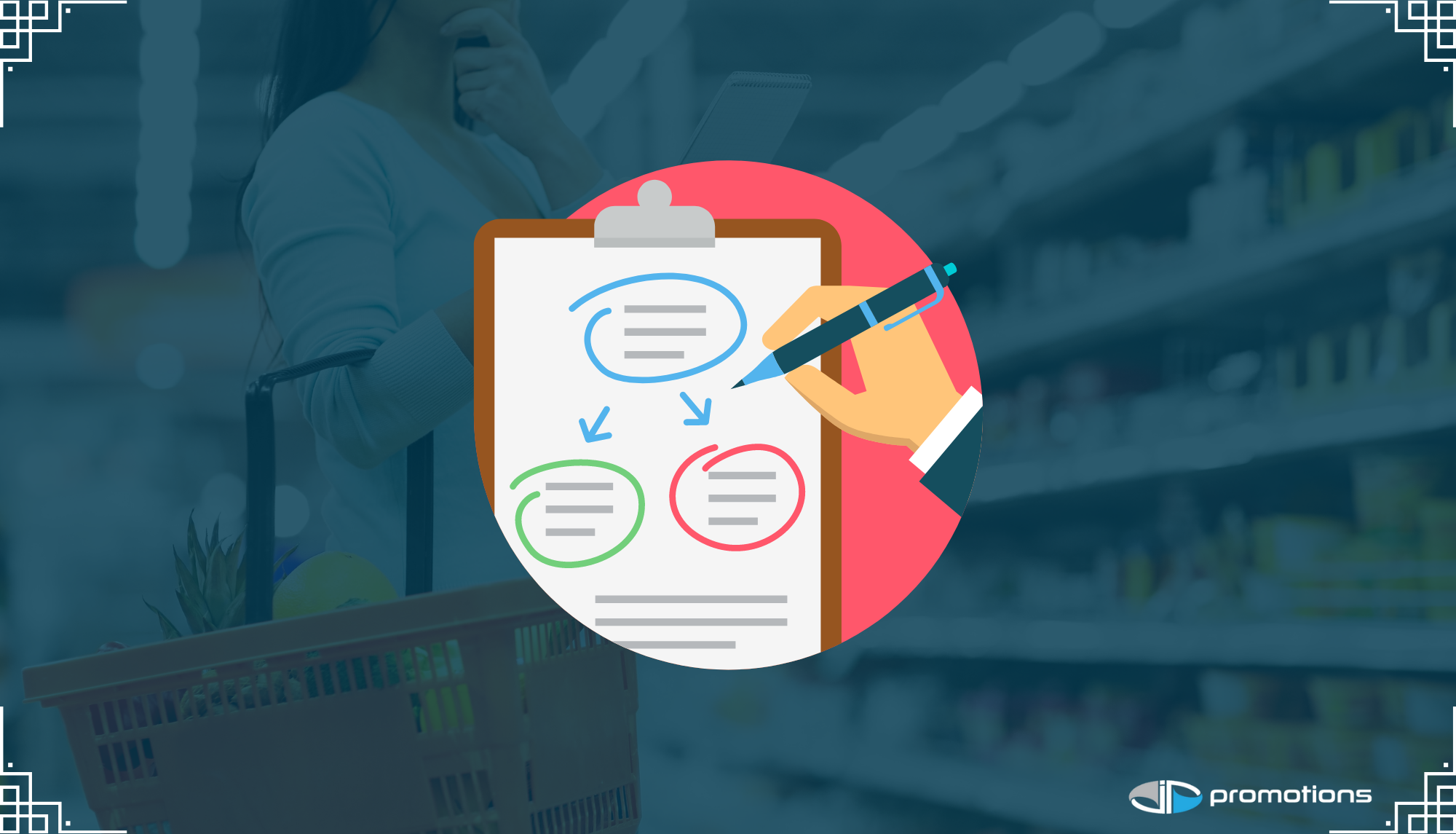 Let's explore some of the relevant aspects:
Defining Objectives and Target Audience
The first step in planning for a Brand Activation is to define the objectives & goals and identify the target audience.
Objectives may include doubling sales, generating brand awareness, or enhancing brand loyalty. And understanding the target audience involves knowing their preferences, interests, and demographics.
By defining these aspects and connecting with the right people, brands can tailor their Activation experiences to get the desired outcomes and maximize the impact of these campaigns.
Developing a cohesive Brand Activation Strategy
A cohesive Brand Activation strategy compiles all elements of the Activation campaign to create an engaging experience for the consumers.
This process includes defining brand values through storytelling, crafting immersive experiences, and using diverse marketing efforts.
By aligning brand values and strategy, businesses can create a consistent and memorable experience for their target audience. Plus, this brand strategy should be inclusive and must include the key brand messages, creative concepts, logistic details, and timeline.
Leveraging Technology and Digital Platforms
Technology and Digital progress are very significant nowadays.
Brands can utilize Social Media, Mobile applications, Virtual Reality (VR), Augmented Reality (AR), and other digital technologies to maximize the impact of Brand Activations.
These platforms or technologies have various benefits, for example, real-time interaction with the brand audience, user-generated content, and enhanced brand awareness through online communities.
So, by incorporating digitalization in Brand Activations, businesses can engage their audience, craft excellent experiences, and improve their reach beyond the physical world.
Measuring and Evaluating the Success of Brand Activations
Measuring and evaluating the success of Brand Activations is essential for making data-driven decisions and overcoming mistakes in future Brand Activations.
For this purpose, brands can focus on the Key Performance Indicators (KPIs) such as social media engagement, attendance, user engagement, website stats, and sales conversions to assess the effectiveness of a Brand Activation.
Brands can also gather feedback from the target audience using surveys, interviews, and feedback forms. They can also use tools like Google Analytics to gain valuable insights about user behaviour.
Key Takeaways
Overall, effective Brand Activation is a combination of meticulous planning, strategic implementation, and continuous implementation. By leveraging all these steps, businesses can create impactful consumer experiences in this ever-evolving digital Marketplace.
What are the Challenges in Brand Activations, and how to overcome them?
Brand Activations come with various challenges that brands must overcome to unlock their true potential. Here are some of them: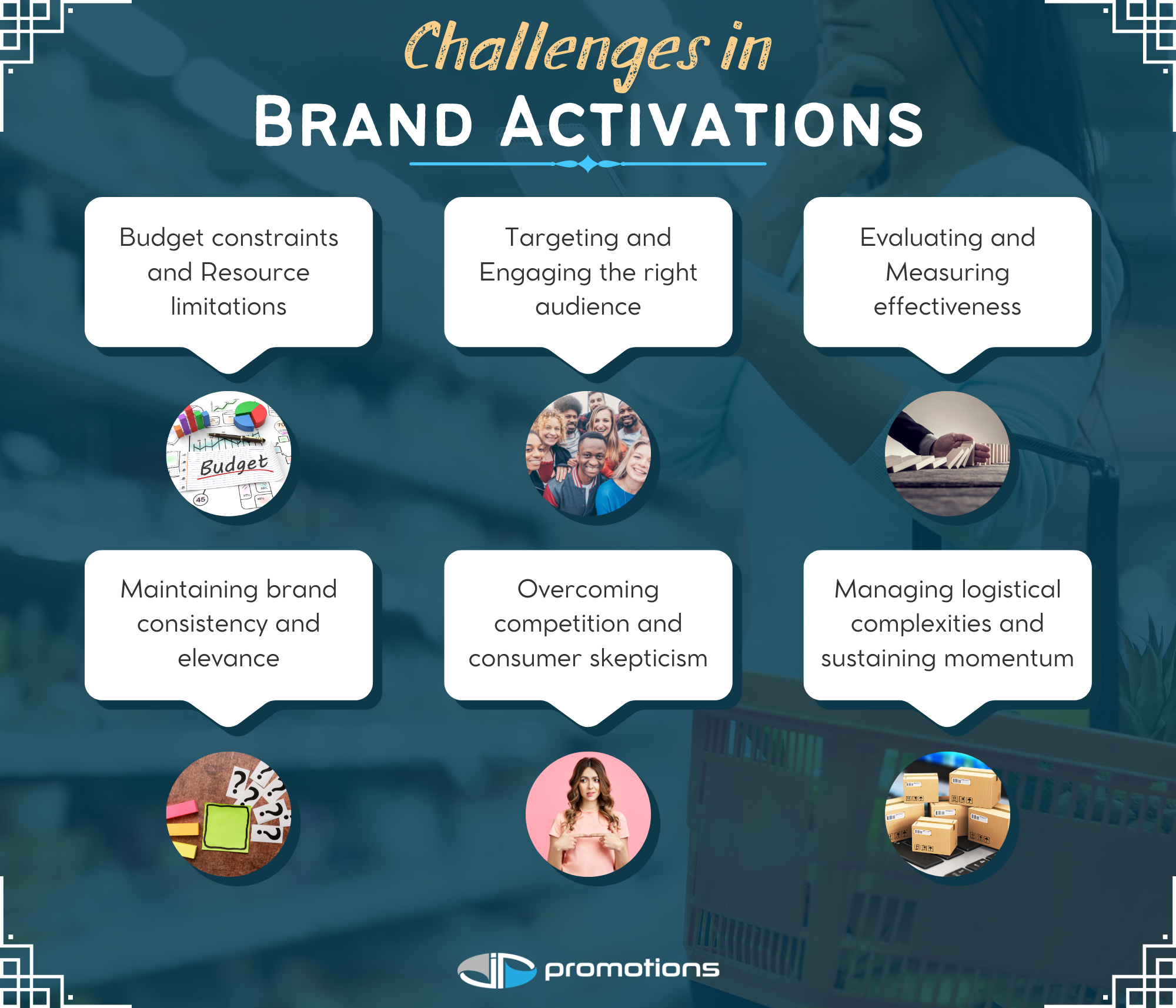 How to Overcome Challenges in Brand Activations?
Budget Constraints & Resource Limitations
Use cost-effective digital platforms, use existing resources mindfully, and allocate your business funds strategically by focusing on high-impact elements.
Targeting and Engaging the Right Audience
Conduct Market research, understand their demographics & behaviours, and personalize the brand experiences for the target audience.
Evaluating and Measuring Effectiveness
Implement clear Key Performance Indicators (KPIs), track essential metrics, and use user feedback to optimize future Brand Activations.
Maintaining Consistency and Relevance
Align your Brand Activations with the brand strategy, be consistent across all touchpoints, and regularly evaluate the brand perception to adapt to the changing consumer trends.
Overcoming Competition and Consumer Skepticism
Enhance your brand's trust by building genuine connections with the consumers. Leverage influencer partnerships, develop social proofs, and deliver on promises to enhance credibility and compact the competition.
Managing Logistical Complexities and Sustaining Momentum
Establish clear timelines, delegate tasks, and maintain open communication to ensure smooth execution for the Brand Activation.
Plus, to sustain the brand momentum, extend the lifespan of your Brand Activations through post-event engagement, ongoing content curation, and follow-up Marketing campaigns.
Frequently Asked Questions (FAQs)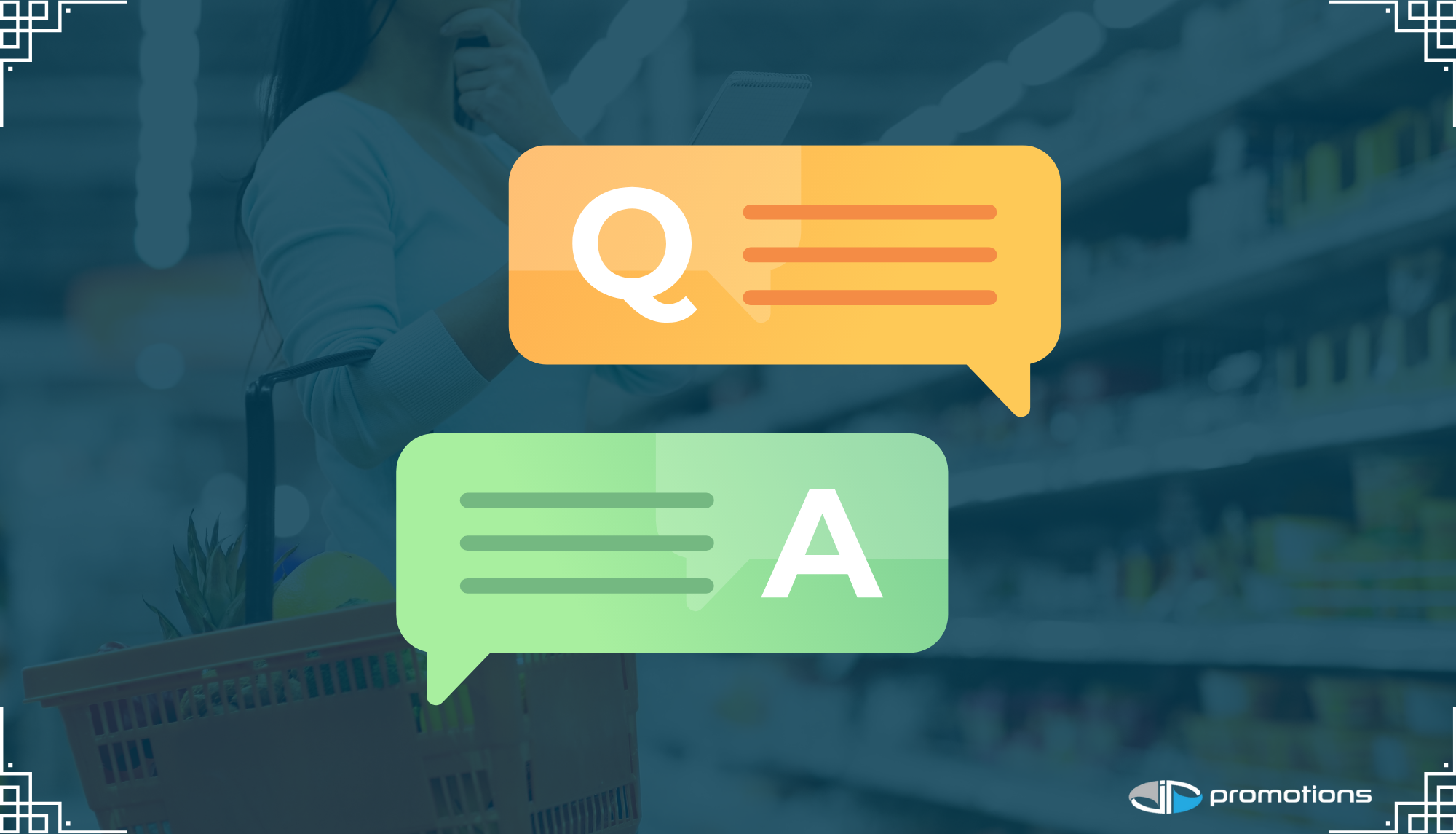 What do Activations mean in Marketing?
In Marketing, Activations refer to those campaigns and initiatives that engage consumers, create immersive brand experiences, and generate the desired results.
These campaigns can be in many forms, for example, events, promotions, partnerships, and digital initiatives. However, every Activation campaign' has the same aim – engaging consumers and driving business growth.
What is Activation in Business?
Activation in business refers to the Marketing campaigns and initiatives that engage customers, drive action, & achieve specific business objectives. This approach motivates the target audience to perform a desired action contributing towards business growth.
How is Consumer Perception defined as a Marketing concept?
Consumer Perception, as a Marketing concept, refers to how customers interpret a product or a brand. It gets influenced by many factors and encompasses subjective beliefs, opinions, and attitudes that a consumer relates to your brand.
What is FMCG Activation?
FMCG Activation refers to the Marketing efforts employed by the Fast-Moving Consumer Goods industry.
It aims to create brand awareness and generate purchase intent for fast-moving consumer goods such as food, household items, and personal care products.
Other than that, FMCG Activations involve various Marketing initiatives, for example, product sampling, in-store demonstrations, point-of-sale displays, loyalty programs, and digital campaigns.
What is Sales Activation?
Sales Activations are the strategic Marketing initiatives that encourage purchase behaviour among the target consumers.
This type of Activation involves many promotional tactics, for example, limited-time offers, discounts, product bundling, and targeted Marketing campaigns that increase sales volume and generate revenue.
What are the 4cs of the Consumer Perspective?
The 4cs of the Consumer Perspective include:
Customers' needs and wants
Cost to the customer
Convenience
Communication
This Marketing framework focuses on understanding customers' needs, providing value at a reasonable cost, effective communication with the target audience, and ensuring convenience in assessing products or services.
What makes a brand activation successful?
A Brand Activation becomes successful when brands master the following aspects:
★ Well-defined goals and objectives
★ Audience Engagement
★ Authenticity and Brand Alignment
★ Amplification and Reach
★ Measurement and Analysis
To Conclude – Brand Activations and the Consumer Perception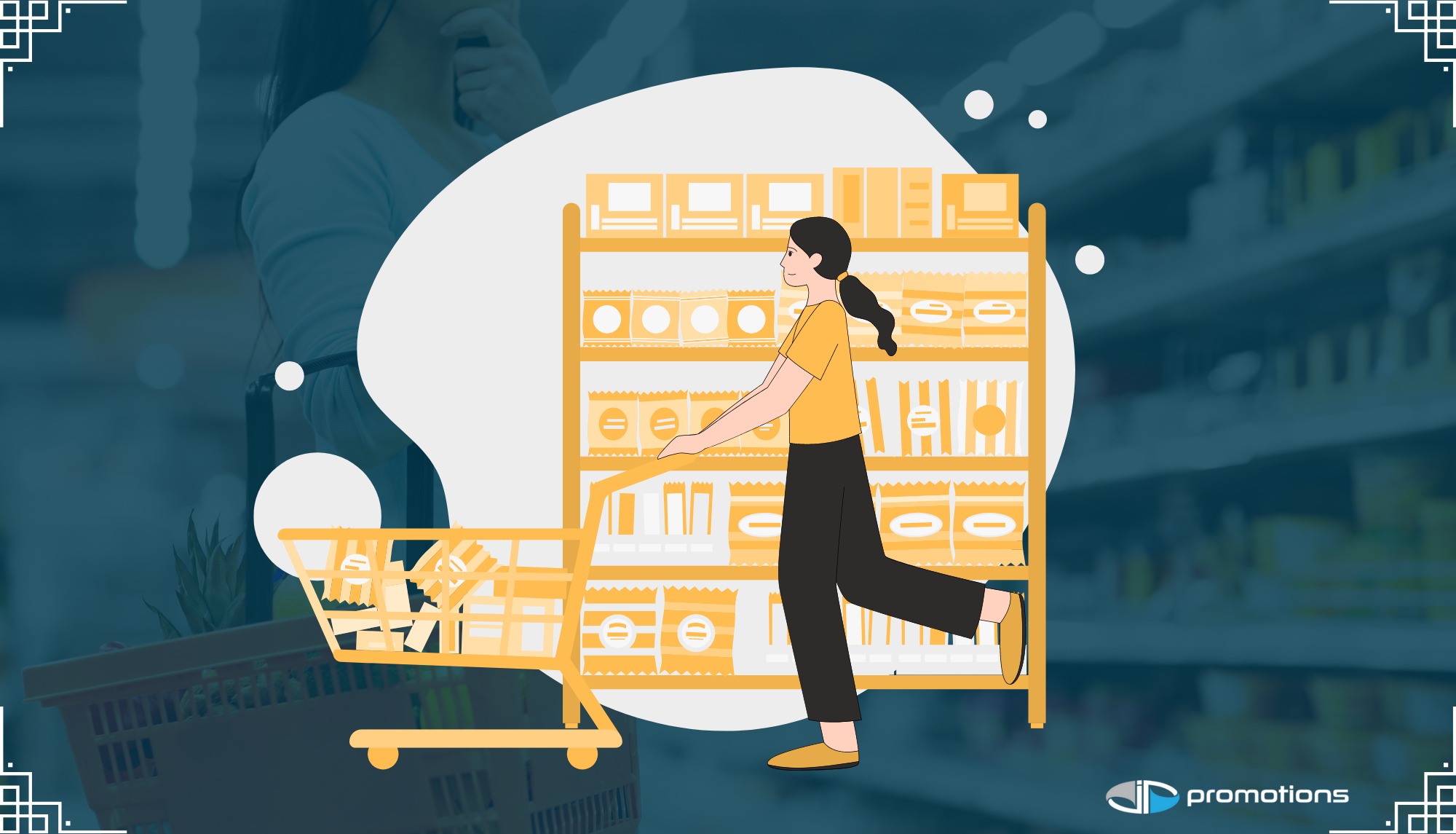 Lastly, one thing is clear. The power of Brand Activations is remarkable.
These Marketing efforts breathe life into your business and craft a brand narrative that highly resonates with the consumers. So, embrace Brand Activations as a valuable tool, and through storytelling, immersive experiences, and strategic execution, revitalize your business.
And lastly, if you want JR Promotions to add a WOW factor to your Brand Activation campaign, contact us by clicking here.
Thanks for reading!